Alumni 2015
The Disruptors
ADAM BROTMAN
Chief Digital Officer, Starbucks
As the leader of all core digital businesses for Starbucks, Adam Brotman is changing the way customers interact with the world's most recognizable coffee company through apps and other digital innovations. From web, loyalty, Starbucks Card and mobile payments to e-commerce and Wi-Fi, Mr. Brotman has helped establish Starbucks as a leader in the technology space. As an entrepreneur, digital media executive and retailer, Adam is redefining retail and finding new ways to use data-driven models to change the marketing world.
RICK J. CARUSO
Founder and CEO, Caruso Affiliated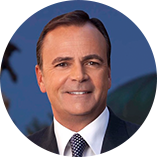 As the Founder and CEO of Caruso Affiliated, one of the largest, privately held real estate companies in the country, Rick is redefining retail by creating highly sought-after destinations. "I love the daily challenge of providing a great experience, staying ahead of the curve, and being a part of our industry's constant evolution."
With this approach, Caruso Affiliated has become one of the most admired real estate development firms in the world.
His award-winning properties including The Grove, The Americana at Brand and The Promenade at Westlake combine exceptional shopping and dining with an unprecedented guest experience.
Vanity Fair called The Grove the "Main Street of Dreams" and The Wall Street Journal recognized its five-star Concierge team as the best in the nation. Both The Grove and Americana at Brand rank among the top 15 shopping centers in the world.
DARRELL CAVENS
CEO, zulily
With more than 4.5 million active customers and projected revenues exceeding $1.2 billion for 2014, zulily has proven that bringing the offline "browse and buy" model to online shopping is a winning formula.
As one of the forerunners of e-commerce, company co-founder and CEO, Darrell Cavens, enthusiastically embraces the immediate feedback he gets from his customers.
"You can put something on your site, and you instantly know if the customer loves it or hates it."
Darrell believes that customers are growing to expect a more personalized shopping experience, and that's going to help them and the businesses that serve them. "The early pioneers of e-commerce have set the tone in the industry, but there is so much more space out there for innovation."
JULIA FOWLER
Co-Founder, EDITD
As a one-time fashion designer, Julia Fowler noticed that time and again the big players in her industry made big mistakes on product and price. She became frustrated that so many decisions were made on "gut and instinct, instead of data and insight." Julia founded EDITD to change all of that.
Harnessing the power of data analytics, her company now helps major retailers like Gap, Target, Harvey Nichols, Gilt Groupe and others have the right product, at the right price, at the right time. While Julia grew up dreaming of one day seeing her designs in national fashion publications, today she finds herself gracing the pages of the world's top business magazines.
JEFFERY R. SEARS
Founder and CEO, PIRCH
From the moment shoppers step into a PIRCH location, they quickly realize that they are not in a typical home improvement store. PIRCH showrooms are interactive experiences where customers are able to try products before they buy. Envision a room with over thirty operable shower heads, ready for customer exploration—that's the PIRCH experience. As Jeffery puts it, the PIRCH showrooms are "designed to inspire, surprise and delight guests on a journey towards joy."
When PIRCH was launched some four years ago, Jeffery sought to do more than elevate what was often a tedious shopping experience. "My passion comes from deconstructing and reinventing businesses that have become outmoded, irrelevant and unresponsive to the ever-changing needs and wants of a customer."
The Dreamers
Kirsten Blowers
Owner, Head Buyer and Creative Director, Riffraff
Kirsten Blowers calls herself "the quintessential busy bee," and it's hard to argue with her. In early 2009, while still a full-time college senior, she opened her furniture boutique in Fayetteville, Arkansas with just $100 and a love for all things fashion. Fast-forward nearly six years later, and Riffraff sells a wide range of hip-yet-affordable women's clothing, shoes and accessories from two retail locations and via a robust, socially connected digital storefront.
"When I started Riffraff it was one thing, now it's something completely different," Kirsten says. She believes that all successful retailers have the courage to embrace change. "Learn what works well and stick to it. But when things start slowing down, evolve!"
JANE DAILEY
President, Co-Founder and Fashion Fairy Godmother, Hollywood Fashion Secrets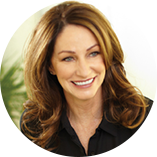 As her company's Co-Founder, President and "Fashion Fairy Godmother," Jane Dailey and her team are on a mission for a wardrobe malfunction-free America by bringing the secrets of Hollywood celebs to women everywhere. With more than 40 million feet of their revolutionary Hollywood Fashion Tape sold since it debuted in 2001, it seems that mission is meeting with remarkable success.
From that inaugural product, Hollywood Fashion Secrets literally invented a new product category and now offers a wide range of "style essentials"— items that expertly lift, hide, secure, tuck, tighten and hem, available today in more than 30,000 retail locations across 25 countries.
While empowering her customers to unleash their inner fashionistas, Jane similarly fosters and promotes innovation within her own company. "Our employees often hear that 'It's not a problem unless there's a solution'," she says. "So we encourage critical, creative thinking in all aspects of our business."
CASEY GERALD
Co-Founder and CEO, MBAs Across America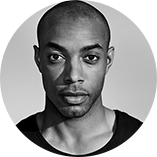 Casey has always been fascinated by the stories of retail's big dreamers – people like Sam Walton and Stanley Marcus – who devoted their lives to not just building businesses, but changing lives.
MBAs Across America, the nonprofit he cofounded in 2013 with three of his Harvard Business School classmates, is doing just that. The organization brings teams of MBAs to small businesses around the country to offer free business advice and strategy development – and by extension is helping scores of new leaders realize their own big dreams.
"I'm lucky in my job to come into contact with countless folks doing the same thing in the heart of this country," he says. "I want to help mobilize a generation of rising business leaders to bring their dreams to life."
ISABELLA ROSE TAYLOR
Fashion Designer, Artist and Entrepreneur, Isabella Rose Taylor Fashions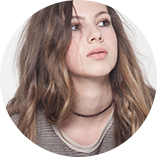 Isabella Rose Taylor certainly knows how to turn big dreams into even bigger realities. Last year, at the age of 13, Isabella landed her first clothing line in Nordstrom. Since then, the Austin native has gone on to debut her Spring 2015 collection at New York Fashion Week, was selected as a WWD|MAGIC emerging designer and was named one of Latina Magazine's "Top 30 Under 30." All of which Isabella has accomplished while balancing her growing fashion empire with attending college, writing poetry and painting.
Isabella believes much of her incredible success derives from her work ethic. "The best way to do something hard is to just begin," she says. "I think you must immerse yourself in the field you want to be in, take classes and then just start doing it. Just keep creating projects. You'll never get there if you aren't actually doing."
The Givers
GREG BUZEK
Co-Founder, Retail Orphan Initiative (RetailROI) and President, IHL Group
Greg Buzek runs one of the most influential global advisory firms specializing in technology for the retail industry. But he believes that the industry is less about transactional data and customer retention numbers, and more about making a real difference in people's lives.
As co-founder of the Retail Orphan Initiative, Greg has helped raise more than $1.8 million for grassroots charities that provide relief and support for foster care, orphanages and rescuing children from human trafficking.
While everyone comes out of school wanting to "change the world," all too soon the realities of life often encroach. "If we focus only on making a career, we miss the bigger picture," he says. "What drives me is watching my friends use their skills to make a difference for the next generation of leaders."
MICHAEL LEVY
Founder and CEO, Pet Food Express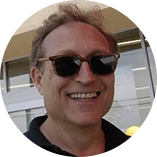 Michael Levy's passion for animals was evident early in life; at nine years old, he was rescuing cats and started a dog walking business in New York. A decade later, he moved to San Francisco and started what became the largest professional dog training company in Northern California.
Ultimately, Michael's passion led him to his current career as founder and president of Pet Food Express, a chain of 54 stores in California. Pet Food Express donates more than $2.5 million every year to pet shelters/rescues and schools. Under Michael's leadership, Pet Food Express has become the largest contributor to the Police and Working K-9 Foundation with more than $600,000 donated so far to provide bullet-proof vests, emergency medical training and heat alarms to K-9 units.
"The fact that my retail business is still centered on providing a healthier lifestyle for pets and helping animals in need is what drives my passion every day."
LYNN MARMER
Group Vice President for Corporate Affairs, The Kroger Co.
Since 1998, Lynn Marmer has worked to raise the standard of giving among grocery retailers. In 2008, she developed a groundbreaking program, the Perishable Donations Partnership, which empowers associates to identify meat, produce, dairy and bakery items that can no longer be sold, but remain safe, fresh and nutritious complements to dry goods donations to food banks.
Thanks to her vision and leadership, this program has donated more than 195 million meals to community food banks since its inception, as well as kept more than 100,000 tons of food waste out of landfills. Last year alone, Kroger donated more than 50 million pounds of healthy, perishable food to Feeding America food banks through this program.
"With 1 in 6 Americans unsure of where their next meal will come from, Kroger's number one priority is to support organizations that bring food and hope to our neighbors in need."
JOHNNY MORRIS
Founder and Owner, Bass Pro Shops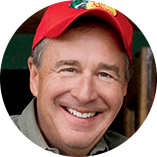 Fishermen have been known to overstate the size and fight of their catches from time to time. But it's no exaggeration to say that the commitment of John Morris to conservation efforts has been truly epic.
A recipient of the Theodore Roosevelt Conservationist Award, John has spearheaded the donation of millions of dollars to the National Fish and Wildlife Foundation through Bass Pro Shops' Outdoor Rewards Conservation credit card program. He has helped protect tens of thousands of acres of natural preserves and parkland in the Ozarks for the enjoyment of future generations.
While running one of the country's largest privately held retail chains and overseeing extensive philanthropic endeavors, including the Wonders of Wildlife Museum and Aquarium set to reopen in Springfield, MO, can be time-consuming, John still finds a few hours here and there for his favorite pastime. "If you're too busy to go fishing, you're just too busy."
SHAWN R. OUTLER
Group Vice President, Macy's Inc.
With more than twenty years of retail experience, Shawn Outler is using her knowledge to help prepare the retail stars of tomorrow. Combining business acumen with innovation, Shawn believes "what you do makes a difference and you have to decide what kind of difference you want to make."
Shawn designed one such opportunity that, today, is enhancing lives of vendors across the country. As the author of The Workshop at Macy's, she created an exclusive vendor retail development program that gives select minority and/or women business owners tools to grow and succeed in the retail industry and launch product lines in partnership with Macy's Inc. This "life-changing" program is designed to pass on Shawn's knowledge and experience to future retail generations.
BG GARY M. PROFIT, U.S. ARMY (RETIRED)
Sr. Director of Military Programs, Walmart, Inc.
Retiring after 31 years in the U.S. Army, Brigadier General Gary M. Profit began his transition to a civilian career – and developed a passion for helping other military veterans do the same.
In 2008, Gary joined Walmart as its Senior Director of Military Programs. On Memorial Day 2013, he set about delivering on the retailer's commitment to hire 100,000 veterans by 2018. To date, Walmart has hired more than 70,000 veterans.
On Veterans Day 2010, the Walmart Foundation announced a five-year, $10 million commitment to support veteran employment and transition, and, in August 2011, increased the commitment to $20 million. In 2014, the Foundation delivered on its promise more than a year in advance and committed another $20 million to ensure the support continues through 2019.
Gary believes that much can be achieved by empowering veterans to use their considerable skills in their new futures. "Once you get in the door, the advancement opportunities are endless."
The Influencers
TOM BUXTON
President and CEO, Buxton Co.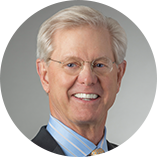 In 1994, Tom founded Buxton Co. to help guide site selection decisions, drive success and better empower retailers by using customer data to identify a customer's demographics, location dynamics and overall customer lifetime value. Today, Buxton is recognized as an industry leader in customer analytics, having answered critical growth questions for more than 3,000 companies across the retail, healthcare and restaurant sectors.
With corporate-led innovations like the SCOUT platform, Tom is making vital, customer-centric information available to retailers with one click. Just the latest example of how he is transforming the site selection process to be more effective, more efficient and more informative.
"Retailers who understand who their best customers are, where those customers are located and the value of those customers to the brand, will be the leaders of the future."
THE HONORABLE RICHARD J. DURBIN
U.S. Senator, Illinois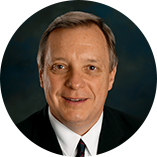 As the 47th U.S. Senator from the State of Illinois and the serving Assistant Democratic Leader, Senator Durbin has worked tirelessly in support of retailers and consumers. Throughout his time serving in the public sector, Senator Durbin has been instrumental in authoring, sponsoring and supporting key legislative efforts involving the retail sector.
Legislation he authored has brought sweeping reform to the fees charged for debit card transactions. The "Durbin Amendment," a part of The Dodd Frank Wall Street Reform and Consumer Protection Act, has resulted in more than $20 billion in savings for merchants and their customers since 2012. Senator Durbin has also been lead Senate Democrat in advocating for e-tax fairness, most recently as original sponsor of the Marketplace Fairness Act.
TONIAN HOHBERG
President and CEO, Fashion Institute of Design & Merchandising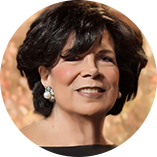 Toni Hohberg is Founder, President and CEO of FIDM/Fashion Institute of Design & Merchandising, which began with 24 students in Los Angeles, California and, today, educates students from around the world. It is one college with four locations, headquartered in Los Angeles.
FIDM is a private college for specialized professional education, accredited by WASC Sr. College and University Commission and NASAD, granting Associate of Arts, Bachelor of Science and Bachelor of Arts degrees. FIDM has more than 60,000 graduates, educated for careers in Fashion, Graphics, Interior Design and Entertainment. FIDM alumni have taken their place among international business leaders as outstanding retail and fashion industry executives.
Her reply, when asked how to build a successful institute: "Surround yourself with the smartest team you can find, who understand the secrets of intelligent, unselfish leadership, sprinkled with a sense of humor."
DAVID MOIN
Senior Editor for Retail, Women's Wear Daily
As one of the foremost journalists covering the retail industry today, David Moin has witnessed first-hand the changing nature of what we all wear — and how it all gets sold. For the past 30 years, he has given readers of Women's Wear Daily front-row seats to the ebb and flow of the consumer economy; from the emergence of online and mobile shopping to the rise and fall of retail nameplates, trends, traditions and hemlines.
David sees the fashion economy continuing to evolve, with more and more retailers shifting from the sale of physical merchandise to the provision of services and food. And he believes the stories he writes will only get more interesting. "It's a turbulent, fast-moving industry, a mix of art and science, with lots of news, many interesting people and always new players."
DEENA VARSHAVSKAYA
Founder and CEO, Wanelo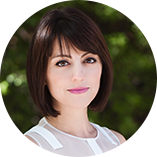 Launched by Deena Varshavskaya just three years ago, Wanelo has grown into one of the web's largest shopping platforms. With more than 20 million products from more than 350,000 online stores, the site boasts a conversion rate four times the industry average and loyal users who spend nearly an hour on the site every day.
Deena believes the retail industry is about to see "an explosion of creativity in fashion, home and technology products", as entrepreneurs become enabled to design and make their own products, get them financed, open online boutiques and reach new customers around the world.
"It is inevitable that there will be a single dominant platform that will unite and personalize all of shopping, globally," she says. "It will be fully oriented around empowering the consumer, but it will also empower sellers and brands to build businesses big and small."
The Power Players
MARGARITA ARRIAGADA
Chief Merchant, Sephora
The successful retailers of the future, Margarita believes, will bring back "the element of discovery and excitement," while ensuring heightened levels of customer engagement and service. It's a model she's been applying to her role as Sephora's Chief Merchant, delivering an ever-changing mix of in-demand products across the company's 290 stores across North America.
With a background that includes more than 30 years of experience in branding, fashion merchandising and product development, Margarita has seen trends come and go. And she believes that the retail industry is destined to come full-circle and get back to "the true craft" of retailing. In her current role, Margarita infuses her passion for people, product and service to continue to revolutionize the beauty industry with innovative merchandising strategies and product selection.
SONA CHAWLA
President of Digital and Chief Marketing Officer, Walgreen Co.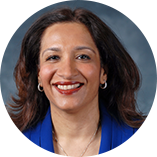 As Walgreen's very first e-commerce executive, Sona Chawla has revolutionized virtually every aspect of the customer experience at this venerable, 113-year-old retailer. Shoppers can now refill their prescriptions by using the company's mobile app to scan their medications' barcodes, digitally print their favorite photos in-store and get weekly coupons delivered straight to their smartphones.
Sona believes that shifts in customer behavior coupled with rapid technological change have created a landscape ripe for retail innovation. "Driven by continuous connectivity, multiple devices and access to limitless information, consumers will raise the bar for content, product quality and innovation, service and fulfillment," she says. "Customers are in charge."
JIM GOLD
President and Chief Merchandising Officer, Neiman Marcus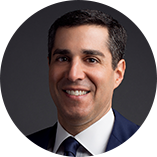 Armed with those insights (and a few degrees from Tulane University and Harvard Business School), he advanced through the ranks at one of the country's most iconic retailers, Dallas-based Neiman Marcus.
In his role as President and Chief Merchandising Officer, Jim has been given the immeasurable task of navigating the 107-year-old luxury purveyor through a retail landscape of ever-changing modern tastes and technologies. It's an assignment he relishes, and with a personal resume that includes positions in buying, marketing and stores, he seems uniquely equipped to oversee strategy, merchandising, management, operations, and creative services for Neiman Marcus.
J. PAUL RAINES
CEO, Gamestop
An avid video gamer, Paul Raines understands that winning in retail means always taking your brand to the next level. So when he was promoted to the job of CEO in 2010, he immediately set about expanding the company's portfolio beyond just selling video games and consoles.
Today, GameStop is a family of specialty retail brands that makes consumers' favorite technologies simpler and more affordable. Paul also oversaw the company's acquisitions of Spring Mobile and Simply Mac, and he has forged strategic alliances with the likes of AT&T, Cricket Wireless and Apple.
Paul believes it is important to "understand the consumer at the ground level" and be in the same channels they are. With more than $9 billion in revenues generated last year, it's a strategy that appears to be winning the game.
MELISSA REIFF
President and COO, The Container Store
For Melissa Reiff, communication is everything. As President and Chief Operating Officer of The Container Store, she's not only responsible for day-to-day operations, but more importantly, she's been instrumental in upholding and strengthening the company's unique, employee-first environment and ideology. "We truly care for each and every individual, not just as an employee and their productivity, but who they are as a person."
Throughout her career, Melissa has fostered a corporate environment that consistently leads to growth and success due to increased productivity from happy, motivated employees. The opportunities for the future are equally as impressive as next generation technology allows The Container Store to connect with customers on a much deeper level than ever before, both in-store and online.