Alumni 2016
The Disruptors
JESSICA HERRIN
CEO and Founder, Stella & Dot Family Brands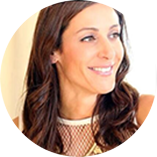 Jessica Herrin certainly had the resume to run a multi-million-dollar business: Stanford University graduate degree, disruptive tech startup (WeddingChannel.com) and time at a major corporation. But it was a moment in an elevator—surrounded by women enthused about a Mary Kay convention—that put the final piece in place, and Stella & Dot was born.
The online and home-based jewelry line is about more than selling accessories and helping women look good. For Jessica, it is about empowering those women with their own careers. To date, Stella & Dot has paid out more than $270 million in commissions to its stylists, and done so in an atmosphere of fun, passion, quality and personal service. Originally begun as a DIY in-home jewelry making party, designs are now crafted by Stella & Dot's creative team and reach customers across North America, UK, Ireland, France and Germany. Jessica's commitment to providing opportunity doesn't end with Stella & Dot; in 2010, she created the Stella & Dot Foundation, raising over $2 Million to-date towards creating positive change in women's lives through education and economic empowerment and raising awareness for Breast Cancer and Autism.
KATRINA LAKE
Founder and CEO, Stitch Fix
At the intersection of retail, data and technology, Katrina Lake found inspiration. While brainstorming ideas for a client, Katrina, then a retail consultant, imagined a "beautifully merchandised store that was set up more like a museum exhibit." Women shoppers could register preferences, and options would appear in their dressing rooms. It would take a little time for the true work of art to emerge.
It was a few years later at Harvard Business School that Katrina put the pieces together, and the result was Stitch Fix, an e-commerce site with a highly personal touch. Shoppers fill out online profiles and then receive up to five items hand-picked by stylists. Customers keep what they like and return the rest—and the site's technology learns what works, allowing further personalization with future orders.
Katrina first shipped products from her apartment, but today Stitch Fix boasts more than 1,500 employees nationwide. Through it all, Katrina has commitment to staying connected to the business at all times and in many different ways—from visiting and working at their distribution centers, to styling Fixes herself in order to stay in touch with the company and its clients.
KYLE NEL
Executive Director, Lowe's Innovation Labs, Lowe's Companies, Inc.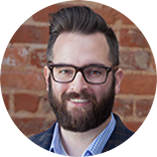 Kyle Nel brings together uncommon partners to imagine the impossible and provide solutions for problems that customers and employees face every day. Formerly part of Walmart's Global Insights group, Kyle is committed to creating technology that is as useful as it is exciting. He has led Lowe's Innovation Labs to develop and introduce technologies including the Lowe's Holoroom, an augmented reality home improvement design tool, and the OSHbot autonomous retail service robot.
With Kyle's direction, Lowe's Innovation Labs has also partnered with Made in Space to land a 3D printer on the International Space Station. Lowe's-branded hardware can now be designed by NASA and printed out by technicians on the station. There are down-to-earth implications, too: a replica of the printer will be available in select Lowe's stores, where customers can print their own objects.
The next frontier for Kyle? A continued balance between the "forward-looking crazy future stuff" and practical applications that could one day be used by other retailers.
GREG PETRO
President and CEO, First Insight, Inc.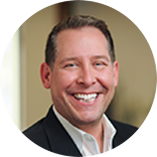 Greg Petro's goals for retail go far beyond delivering the right products at the right price. He also aims to revolutionize the field "for the betterment of mankind." First Insight, founded in 2007, combines data from consumer engagement with other sources like customer relationship management systems and social media to help companies better understand their core customers. The idea is to predict how products will perform before costly investments are made.
Petro believes this sort of crystal ball enables retailers to capitalize on micro-segmentation; consumers will continue to refine how they want to be perceived, "maybe not down to segments of one, but close." In doing so, First Insight's leading solutions help remove the distance between brands and their customers — and, as a result, help those brands become more successful, which allows them to employ more people and make the world a better place.
DEBBIE STERLING
Founder and CEO, GoldieBlox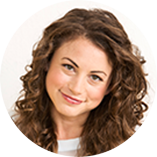 When Debbie Sterling told her mother she wanted to major in engineering, the response was less than encouraging. "She said, 'Ewww, why?'" Sterling recalls.
She has since made it her mission that the next generation of young girls wouldn't experience the same.
Worldwide, only 14 percent of engineers are female; Sterling saw an opportunity to capture — and hopefully hold — the attention of girls early on. What blossomed thanks to a campaign on Kickstarter has become a successful construction toy company aimed at inspiring young girls to build. GoldieBlox is an effort to "disrupt the pink aisle," engaging these girls in science, technology, engineering and math past age 8, when many traditionally lose interest.
Sterling's savvy extends well beyond the absolutes and differentials that make up engineering; she's also a pro at viral marketing. GoldieBlox premiered with a video of three young girls using their princess toys to create a complex machine, which was met with wild success.
The Dreamers
Moziah Bridges
CEO, Mo's Bows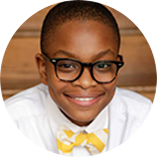 Dapper beyond his years, Moziah "Mo" Bridges believed as early as age nine that men should know how to tie their own ties. Unable to settle with a clip-on, he crafted scraps of his Granny's fabric into more fashionable — and fun — neckwear.
Now 13, Bridges is at the helm of Mo's Bows, selling more than $300,000 in colorful, handcrafted bowties through retail stores such as Neiman Marcus. He also earned a spot on "Shark Tank," and gained a mentor while there: FUBU founder Daymond John. Moziah plans to have his own clothing line before age 20; the only question is if it will take that long.
Bridges' mother serves as CEO, and his grandmother, a retired seamstress, is also part of his staff. But Bridges still handpicks each piece of fabric and approves every visual element — all with the goal of making the world a more debonair place.
Matthew Corrin
Founder and CEO, Freshii
Matthew Corrin is not one to accept excuses — especially when it comes to eating well. Inspired by the mom-and-pop delis of New York, he set out to ensure healthy food was both convenient and affordable. The first Freshii restaurant opened in 2005 in Toronto.
Like well-tended produce, Corrin's vision has continued to grow: Two Freshii locations open every week. But Corrin also invests in good soil: Fresh Startups, a technology accelerator that supports other young companies that share Corrin's goals, launched in 2013. Freshii partnerships also build school kitchens and vegetable gardens in developing communities.
The much-lauded entrepreneur, who admits to reading maniacally about the brands he admires, aims to create a killer culture, rather than a culture that kills the company. That requires as much of a long-term view as solving the challenges of providing nutrition to the masses, but Corrin is committed. "Freshii is the only job I will ever have," he says. "I will own and build Freshii for decades."
Danielle DiFerdinando
Designer and Creative Director, Danielle Nicole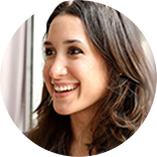 Danielle DiFerdinando's love of retail and desire to work in this dynamic industry was sparked at a young age.
Having spent her entire life surrounded by sales, DiFerdinando caught the retail bug while working at her father's French fry company, Boardwalk Fries. It's not hard to imagine DiFerdinando as a confident young girl, having conversations with customers. To this day, she still advocates talking to whomever is nearby because you never know what you may learn.
The tactic has done more than help her meet new people and learn fresh ideas. While interning at Bergdorf Goodman, DiFerdinando had a chat with a cosmetics buyer who asked where she'd purchased her handbag, one she had designed and constructed herself. DiFerdinando was well-prepared to seize the opportunity, having attended the Fashion Institute of Technology in New York, studied abroad in Europe and apprenticed with several high-end houses along the way.
Danielle Nicole handbags are now sold in major retailers and specialty boutiques worldwide, enabling DiFerdinando to live a "dream come true" as she creates accessories that make women feel "confident and beautiful every day."
Alexis Ringwald
Co-Founder and CEO, LearnUp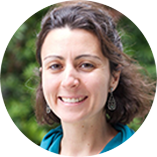 Imagine spending six months in unemployment offices and coming out inspired. Alexis Ringwald wasn't looking for work; the serial entrepreneur was instead seeking answers to the complex U.S. skills gap challenge. More specifically, she was trying to determine why it is so hard for jobseekers to find employment.
That journey led to the creation of LearnUp, a job-specific online training and interview coaching initiative which targets entry-level job seekers. The start-up recently secured $8 million in Series A financing, and retailers such as AT&T, Gap Inc. and Dick's Sporting Goods are all on board.
Lifelong learning is in Ringwald's bones. Prior to LearnUp, she co-founded Valence Energy, a clean tech company. She also spent three years in India as a Fulbright Scholar, and while there, co-directed a Climate Solutions Road Tour, driving 2,400 miles in solar plug-in electric vehicles. It should be no surprise Ringwald's current endeavor would be full of adventure, too.
The Givers
TORY BURCH
Chairman, CEO, Designer, Tory Burch
Founder, Tory Burch Foundation
Tory Burch knows that success is much more than just looking the part. In 2009, the founder of the eponymous lifestyle brand went back to the basics, working to fortify other female entrepreneurs with skills and opportunity.
The Tory Burch Foundation takes a multi-pronged approach. In partnership with Bank of America, there are affordable loans. In partnership with Goldman Sachs' 10,000 Small Businesses Program, she ensures they have access to business and management education. And then there is the new Fellowship program, offering women entrepreneurs access to education, mentoring and networking opportunities and the chance to compete for a $100,000 grant investment in their business. Tory says she still turns to leaders in different industries for insight—something she wants for others, as well.
Burch has often said funding a foundation was one of the reasons she founded her company. She learned early on that negativity was nothing more than noise — and her sense of positivity, innovation and problem-solving have been a boon not only for herself, but also for legions of successful women behind her.
ERIN HARPER
Senior Program Manager, Local Loan Producer Program, Whole Foods Market
Today's customers demand transparency about their food sources. For Whole Foods Market, that has led to success, made possible by prioritizing sourcing channels while helping small farmers and business owners build their operations along the way.
The Local Producer Loan Program, overseen by Erin Harper since 2012, has distributed nearly $20 million in loans to help small producers, farmers and artisans expand. The low-interest loans are typically in the $1,000-$100,000 range and have funded groundbreaking growing methods, new product categories and supply chain improvements. Harper also spearheaded a robust mentoring and education program for recipients, offering them access to Whole Foods' regional and global experts to help grow their businesses.
Under Harper's management, the loan program has tripled its annual loan count to 60 and quadrupled the amount loaned each year to $4 million. Harper has long been drawn to the "sense of discovery" at Whole Foods — and now it happens in the field, as well.
BEA PEREZ
Chief Sustainability Officer, The Coca-Cola Company
When it comes to giving back, Bea Perez does so on a large scale. As chief sustainability officer for one of the most recognized brands worldwide, Perez oversees Coca Cola's efforts to improve wellness, bring economic empowerment and, essentially, help save the planet. Because of Coca-Cola's reach and size, efforts in water stewardship, sustainable packaging, energy efficiency and climate protection have the power to make an impact across the globe.
Perez became Coca-Cola's first ever chief sustainability officer in 2011. With a background in brand management and product marketing, Perez has led the charge in Coca-Cola's commitment to sustainability and giving back to the markets they serve. She spearheaded such initiatives as plantbottle, the first ever sustainable PET plastic packaging that is 30 percent plant-based and 100 percent recyclable. But Perez's efforts also change individual lives. In her current role, Perez directs the efforts of the Coca-Cola Foundation and has helped Coca-Cola improve the economic outlook for more than 5 million women.
Prior to establishing the Office of Sustainability, Perez served as chief marketing officer for Coca-Cola North America. As one of Coca-Cola's top marketers, she brought brands to life for consumers by developing strategic partnerships with American Idol, NASCAR, the NBA and the Academy Awards, and by working with notable celebrities like Ryan Seacrest and LeBron James.
DOUG RAUCH
Founder and President, Daily Table
It is one of the great incongruities: Tons of quality, usable food is discarded each day — roughly 20 pounds per person per month, per the United Nations — yet one in seven Americans is food insecure.
Doug Rauch stands firmly in the gap with Daily Table. His not-for-profit retail store, which opened in Dorchester, Mass., in mid-2015, enables growers, supermarkets, manufacturers and other suppliers to put excess healthy food into the hands of those who need it most. Yet it does so in a way that enables dignity and self-respect among shoppers, providing choice and affordable prices.
Additional locations are in the works, and Rauch, a former president at Trader Joe's, is the ideal candidate to ensure opportunities abound. He finds his passion in inspiring others to be "more than they thought they could, to do more than they imagined, and to feel an integral part of something bigger than themselves."
KINDLEY WALSH LAWLOR
Vice President, Global Sustainability, GAP, Inc.
Many will say "what's good for society is good for business." They just don't make it a career goal.
Kindley Walsh Lawlor, however, has modeled that mindset throughout her life. Even while a young student at the Fashion Institute of Technology, she loved the idea of helping people feel good about themselves through what they wore.
As vice president of global sustainability at Gap Inc., Lawlor helps ensure the fair and respectful treatment of more than 1 million workers across the globe. Doing so means leading a team "to think bigger, act bolder and to have a positive impact on the people whose lives we touch around the world."
In addition to her role at Gap, Lawlor is the U.S. buyer representative on the International Labour Organization's Better Work Advisory Committee, and has worked to create broader supply chain solutions in various advisory and board roles, prioritizing her efforts on smaller companies focused on worker rights and the creation of decent work.
LAYSHA WARD
President and Chief Corporate Social Responsibility Officer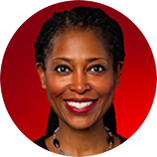 Early in her tenure as community relations leader at Target, Laysha Ward was nervous as she prepared to address a crowd of 10,000 at the annual sales meeting. Coretta Scott King was waiting in the wings, and Ward confessed her insecurities.
"This woman of extraordinary courage, wisdom and grace laid her hand on my arm, looked me in the eye, and said, 'Laysha, you have earned the right to be here. Do what you have to do. Do what you've been called upon to do.'"
And she's been doing it ever since. The former store sales leader for Dayton's department store now oversees all of Target's domestic and international grantmaking, sponsorships and cause marketing programs. She also leads Target's extensive volunteer efforts. In 2015, Target hit $1 billion given to education, and team members logged 1.17 million hours of community volunteering.
In 2015, with Ward at the helm, Target's corporate responsibility strategy expanded to include a focus on wellness for not only their customers but also their team members and the communities they serve. Through a collaboration with the U.S. Fund for UNICEF, Target became the exclusive seller of the UNICEF Kid Power Band — a wearable that gives kids the power to give back.
The Influencers
WALTER LOEB
President, Loeb Associates, Inc.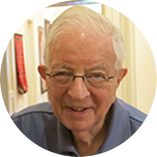 When it comes to providing an experienced eye, no one comes close to Walter Loeb. Now in his 90s, Loeb began his retail career after graduating college in 1949, working for giants such as R.H. Macy & Company, the May Department Stores Company and the Allied Stores Corporation. Analysis and consulting came next, and today, his sharp perception and pointed critiques of the retail landscape are delivered through a weekly Forbes blog. Loeb's acumen has become a must-read for those who want to stay on top of the strategies and trends affecting the business of retail.
But life experience also is at play; the son of a wholesaler, Loeb was born in Germany, fled the Nazis and lived in Italy, Cuba and the United States before being drafted into the Army and landing in Normandy on D-Day. In business and elsewhere, Walter remains full of fight.
COURTNEY REAGAN
Retail Reporter, CNBC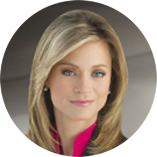 Even in today's crowded media landscape, Courtney Reagan's voice stands out. As the retail reporter for cable business news channel CNBC, Reagan finds her place among the movers and shakers of the industry, keeping viewers up to date with insight, experience and authority.
Reagan began her media career as a page at NBC before being offered a job at CNBC. But her love of news stretches back as far as she can remember — including the Friday nights she'd spend babysitting, when she'd flip the channel to a TV newsmagazine.
Reagan backs up her segments with a well-rounded education, she earned an MBA from NYU's Stern School of Business with specialization in economics, luxury marketing and entertainment/media/technology.
AL SAMBAR
Managing Partner, Kurt Salmon North American Retail and Consumer Group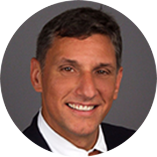 From his days as a naval aviator to his role at global management consulting firm Kurt Salmon, Al Sambar has set his sights on going above and beyond. Passionate about retail's ongoing transformation, Sambar has helped retailers stay on the forefront of innovation and reinvention.
Sambar developed Kurt Salmon's HD Merchandising concept, which brings powerful data mining and visualization tools to the merchandising and planning process. He also helped lead one of retail's most recent revolutions by partnering with Tyco and Mobispoke to create 1:1 Retailing Lab, which melds mobile commerce and the physical store. A love of working with people brought him into the industry, Sambar says, but its fast pace of change is what has kept him intellectually excited and seeking new heights.
DANA TELSEY
CEO and Chief Research Officer, Telsey Advisory Group (TAG)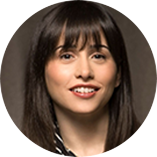 Dana Telsey gained retail industry credibility while moving up the ladder at Baron Capital Group Inc., C.J. Lawrence and Bear Stearns, but her initial understanding of the industry came from her family's experience on the front lines: Telsey's grandmother and mother both worked for some of the largest names in retail, and Telsey worked in her family's bookstore as a teen.
Telsey Advisory Group (TAG), founded by Telsey in 2006, covers more than 100 U.S. and international companies of all sizes in a variety of sectors and has grown to be a leading equity research, trade execution, investment banking and consulting firm, focusing on the consumer space. In 2015, Telsey formed Telsey Consumer Fund Management LP, which manages fund investing in consumer-based companies.
Under Telsey's direction, TAG's research and insight — and its semiannual consumer conferences — have become drivers in growing retail knowledge. In 2014, TAG was named the 2014 Woman-Owned Brokerage of the Year by Traders magazine, and Telsey earned Traders' 2011 award as Entrepreneur of the Year.
THE HONORABLE MARK WARNER
U.S. Senator, Virginia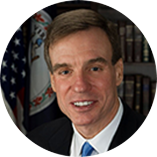 While most of his colleagues look at policy issues through the lens of a politician, Sen. Mark Warner uses his background in business and technology to give him a "think outside the box" approach that often sets him apart.
As a businessman following graduation from Harvard Law, Warner kept looking for the next opportunity. After founding two small businesses that failed, he soon landed on the cellular telephone industry, co- founding the company that became Nextel. His business success has allowed him to invest in hundreds of start-up tech companies, further creating job opportunities.
He put his own business expertise to work while governor of Virginia from 2002-06, where he established business principles later credited with turning a $6 billion shortfall into a $1 billion surplus. At the completion of his term, Virginia was recognized as the best-managed state and the best state for business.
As senator, Warner has often carved his own path. While the Senate worked its way through complex debate over cybersecurity, Senator Warner broke the mold by fashioning an approach to data security that treats all industry sectors the same. He is a leader on issues surrounding the rise of the "on-demand" economy, pondering what the modern social contract should look like in a way that continues to promote innovation and to preserve the flexibility of the "gig" economy.
The Power Players
MARY DILLON
CEO, Ulta Beauty
Mary Dillon found herself face-to-face with opportunity: Even with three teenage daughters, she wasn't taking full advantage of what Ulta Beauty had to offer. And she knew she wasn't alone. In 2013, Dillon left her role as CEO of U.S. Cellular to take on the challenge of raising Ulta's profile and building on its success.
By late 2015, Ulta was achieving record earnings with revenue up 21 percent over 2014 and had added more than 5,300 new jobs. Ulta Beauty's strong performance is guided by six strategic imperatives that Dillon and her leadership team developed and are now implementing with a commitment to continuous improvement and enterprise-wide collaboration.
With a track record and passion for leveraging consumer insights and customer-focused strategies, Dillon has also committed to strengthening the company's brand awareness by utilizing digital, social and broad-scale advertising to drive brand engagement and increase the emotional connection with guests. If Ulta's revamped loyalty program, now 17 million members strong, is any indicator, Dillon is well on her way to surpassing her goals.
GARY FRIEDMAN
Chairman and Chief Executive Officer, Restoration Hardware Holding Inc.
If only consumers refreshed their homes as often as Gary Friedman has refreshed Restoration Hardware. The latest iteration is a new concept store, RH Chicago, that features shopping, a coffee and pastry shop, wine bar and performance stage in a 70,000-square-foot space.
Friedman is no stranger to pushing boundaries. Since joining the then-struggling retailer in 2001, he has constantly pushed, remade and rejuvenated. It's emblematic of his entire career. Friedman, who was kicked out of junior college, began working in retail as a stock associate at Gap. He quickly moved up to manager and made the leap to Williams-Sonoma, where he moved up to president of the company.
His lasting impact, however, is with Restoration Hardware, a company he has turned around through calculated risk. In doing so, Friedman has proven that a constant remodeling project is never a bad thing.
MICHELLE GASS
Chief Merchandising and Customer Officer, Kohl's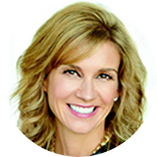 No one can accuse Michelle Gass of failing to dream big. During her first two years at Kohl's, she has helped implement the Kohl's Greatness Agenda, which aims to make the retailer the nation's most engaging by 2017, and they are well on their way. In her current role since June 2015, Gass's leadership is already reaping benefits — Kohl's new loyalty program has acquired more than 32 million members, their marketing strategy has taken a fresh and personalized approach and new brands, such as FitBit, have been introduced.
In some ways, those successes build upon expertise honed at Starbucks, where Gass spent 16 years in various capacities. During her tenure, she was key to the success of Starbucks' Frappuccino beverage line, the expansion of healthier food options and the launch of their customer reward program.
Having devoted the majority of her career to retail, Gass sees being a part of this industry as a privilege, one that has allowed her to create deep, meaningful bonds with consumers while impacting their lives.
JAMES RHEE
Executive Chairman and CEO, Ashley Stewart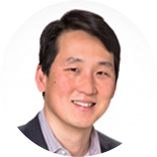 James Rhee is decidedly a numbers and operations guy. A longtime private equity investor, Rhee took the helm of plus-size fashion brand Ashley Stewart as it was on the brink of its second bankruptcy in just over three years. But it wasn't just algorithms and technology that dramatically helped reinvent the company. Rhee also developed a core strategy of kindness and loyalty, understanding that the company represented respect, community and joy to its shoppers. By amplifying this message via social media and mobility directly to end consumers, Ashley Stewart has emerged as a social commerce leader.
Rhee came to his current role at Ashley Stewart as a member of the board; he is founder and president of FirePine Group, which holds a significant interest in Ashley Stewart.
Rhee considers loyalty a "ruthless differentiator" for those uninterested in challenging large-scale operators solely on the time-price continuum, and the payoff has been staggering: Ashley Stewart has become one of the fastest growing and most profitable multi-channel brands in its category worldwide.
STORMY SIMON
President, Overstock.com
Stormy Simon's Overstock.com career has been synonymous with potential: Not only what others saw in the entry-level sales representative who would work her way up to company president in 2014, but also what she imagined in the nascent world of e-commerce. Her light switch moment came when she realized that e-commerce was here to stay — and that she could have a voice in helping define what it would become.
That voice has continued to set industry standards. Recognized as a winner in the innovation category of the 2015 Women Tech Awards, Simon drives Overstock to keep taking risks. "You have to be comfortable making decisions, even when you're not 100 percent sure of the outcome."
Simon continually pushes Overstock to rethink existing practices with an eye toward improvement for the end user. Forward-thinking initiatives, such as the early adoption of cryptocurrency and domestic integration into the Chinese market, have helped cement Overstock's position as a leader in global e-commerce. Simon was a driving force behind Overstock's transformation from a pioneering online liquidator to an industry leader in first-run online retail. Under her leadership, Overstock recorded 13 straight profitable quarters, and the company's continued commitment to its customers has been honored by such institutions as Forbes magazine.